About
The annual Seminole Sales Showcase brings together FSU students and the FSU Sales Institute's corporate partners for three days of competition, networking and interviews. The event features Role-Play and Speed Selling competitions for FSU Sales Team members and Advance Sales Technique (MAR 4415) students. The institute's partners serve as buyers and judges, which gives them a first-hand look at FSU students in action. One-on-one interviews can also be held at the discretion of partners. The career fair is widely promoted and open to all FSU students, with generally more than 400 in attendance.
---
Company Participation
The Seminole Sales Showcase is open to FSU Sales Institute Partners, who are in good standing by Monday, February 1, and participation is included in the annual partner fee. At least one representative from each partner company should plan to serve as a buyer or judge in the competitions. To confirm your participation in the Seminole Sales Showcase please register by noon on Tuesday, February 2nd. To inquire about becoming an FSU Sales Institute partner, please contact Shannon Young at styoung@business.fsu.edu.
Agenda
Wednesday, February 10
| Time | Event |
| --- | --- |
| 8:00 AM - 11:00 AM | Round 1 of the Internal Role-Play Competition |
| 1:30 PM - 2:30 PM | Final Round of Internal Competition |
---
THURSDAY, February 11
Time
Event
9:00 AM - 5:00 PM
Career Fair via Zoom
Winners of Role-Play Competition Announced
---
Thursday, FEBRUARY 18
Time
Event
2:00 PM – 4:00 PM
Speed Selling Competition for Advanced Sales Students
Results will be emailed
Career Fair
This semester's career fair is being held via Zoom for one-on-one interviews between FSU business students and FSU Sales Institute partner representatives.
How it Works
Prior to the career fair, students will study participating companies' websites and job postings accessed via the FSU Sales Institute website. On the day of the career fair, students will meet individually, via Zoom, for seven minutes with companies they select for an interview. Interview time slots are available every 10 minutes, from 9:00 a.m. to 5:00 p.m., which allows for up to 45 seven-minute meetings in each virtual interview room.
---
Partner Interview Room Assignments
Partners are assigned Zoom interview rooms based on partnership level: 
Chief Partners – Provided up to five (5) Zoom interview rooms 
Warrior Partners – Provided up to three (3) Zoom interview rooms 
Renegade Partners – Provided up to two (2) Zoom interview rooms 
Each partner representative will receive a spreadsheet, listing appointments and links to each student's resume. Each interviewee is required to enter their name in the Zoom chat, which is automatically recorded. We ask company representatives meeting students to report any student not dressed professionally or not familiar with basic job opportunity information as posted to the FSU Sales Institute website.
Travel
Recommended Hotels
Four Points By Sheraton Tallahassee Downtown
316 W. Tennessee Street, Tallahassee, FL 32301
(850) 422-0071
Aloft Tallahassee Downtown
200 N. Monroe Street, Tallahassee, FL 32301
(850) 513-0313
Hotel Duval
415 N. Monroe Street, Tallahassee, FL 32301
(850) 224-6000
Residence Inn Tallahassee Universities at the Capitol by Marriott
600 W. Gaines Street, Tallahassee, FL 32304
(850) 329-9080
---
Parking on Campus
Parking for partners is available in the College of Business Park Lot #255, which is gated and is accessed off Academic Way (runs parallel to Tennessee Street). Parking will be available between 7:30 and 10:00 AM on both Thursday and Friday. A parking attendant will be available during these times to provide access. Please do not back into parking spaces as it is not permitted on campus and your parking pass must be displayed on your dashboard at all times. Campus parking is very strict and continually monitored, so please follow parking instructions to avoid a citation. Reserved campus parking is only available in Lot #255. If you arrive after 10 AM, you will be responsible for finding alternative parking, which is very limited on campus.
No parking pass is needed for events held at the FSU Alumni Center. However, if you are attending the awards luncheon on Friday and then returning to campus, please indicate this on your parking request form as a parking pass will be needed to park on campus.
Note: Student hosts will be available to assist with unloading and setup of materials on Thursday morning from 7:30 to 10:00 AM
---
Meals
Each registered attendee will receive lunch on Thursday and hors d'oeuvres at the networking event on Thursday evening. A cash bar will be available at Thursday's networking event. If you have a special dietary need, please indicate this during the registration process.
The award luncheon on Friday is an additional cost. The number of awards luncheon tickets that can be purchase depends on partner level. Renegade Partners may purchase up to two luncheon tickets, Warrior Partners may purchase up to four luncheon tickets and Chief Partners may purchase as many luncheon tickets as needed. Partners may purchase award luncheon tickets when registering for Seminole Sales Showcase.
*Please see parking for additional information about campus parking immediately following the awards luncheon.
Register
Registration deadline is Friday, January 31, at noon.
All FSU Sales Institute Partners may participate in Seminole Sales Showcase at no cost. However, registration is required for each partner attendee. Tickets for the awards luncheon are available for purchase and the number of tickets available for purchase is dependent on Partner level.

"Primary Contact" is the person who will receive all communications about Seminole Sales Showcase.

If the "Primary Contact" is also attending the event, please register that person as an attendee.

At least one company representative is expected to participate as a buyer or judge in the Speed-Selling competition, which runs from 4 to 6 PM on Thursday.
Contact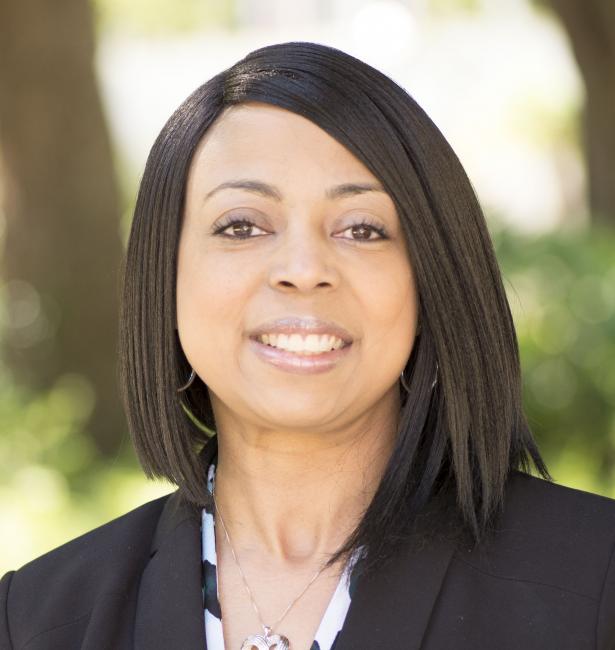 Shannon Young
Program Manager
styoung@business.fsu.edu (850) 644-9657
title-inside title-centered
2